Texas Commercial Liability Sales
Insurance do matter, when you need Insurance is not the time to buy...
Full Description
---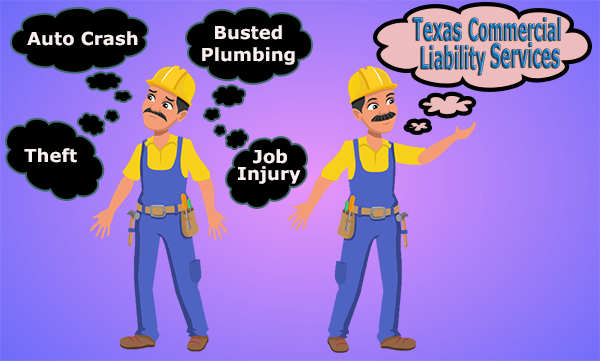 Commercial Insurance is Our Speciality
JOHN WYCOFF specializes in General Liability, Workers Compensation, Commercial Automobile, Equipment, Umbrella/Excess, and Pollution insurance for plumbers, electricians, AC/Heat technicians, framers, and most other artisans engaged in service, repair, and construction. Our professional and experienced team are equipped to assist our customers in choosing a policy with any necessary endorsements to cover exposures related to their business. We strive to provide a hassle-free experience for all of your needs after purchasing your policy such as sending Certificates of Insurance to any State of Texas entities such as the Texas State Board of Plumbing Examiners or the Texas Department of Licensing and Regulation and to any Additional Insureds you are working for.
Independent Insurance Advantage
JOHN WYCOFF is an Independent insurance agent as opposed to a Captive insurance agent. Independent agents work for the customer while Captive agents work for the insurance company they are bound to. John works with qualified and skilled underwriters at several insurance companies to provide you with the coverage you need at a competitive price.

We are happy to answer your questions. To learn more or schedule a consultation, call us today at 817-861-1200.
---
---